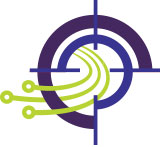 Intelligent Mapping Systems
Bringing the PLUM™ to Market
Intelligent Mapping, LLC has spent the past three years conducting market research and customer interviews, studying existing technologies and developing its own technology to solve the problems of underground utility mapping. The need for accurate mapping of underground facilities continues to be an increasing problem with both cost and safety being the drivers. Data center, natural gas, power, telecommunications, sewer and water operators don't have precise and timely information that will prevent future damages. Intelligent Mapping™ does.

Intelligent mapping™ has developed a device and three-dimensional map software that can create "as-built" three-dimensional maps, with X, Y and Z coordinates of systems providing survey-grade accuracy of underground facilities. It also determines bend radius issues before the installation of cables and can pinpoint those damages.

The system provides precision mapping to drive significant cost savings, improve installation and increase safety.